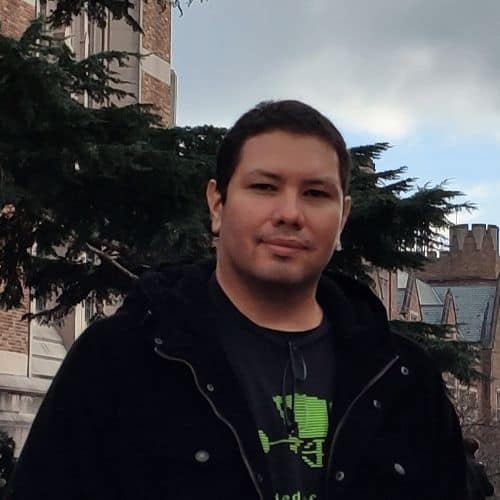 Dr. Carlos Ruiz
Postdoctoral Fellow
MSc in Biological Sciences, Insect taxonomy and systematics.
PhD in Biological Sciences, Insect neurobiology and behavior.
I am a passionate entomologist with a focus on sensory perception and behavior in dipterans. During my Ph.D., Iworked on visually-driven steering behavior in various species of fruit flies. My research involved finding out how parameters in optic flow convey structural information about the environment and how different species of flies use that information to modulate their behavior according to their natural history.
I am currently a postdoctoral scholar at Riffell Lab, where I am delving into the processing of olfactory information in the antennal lobes of mosquitoes. Using cutting-edge techniques such as calcium imaging in transgenic lines of Aedes aegypti, I am exploring how mosquitoes perceive and process olfactory cues, and how this information modulates their behavior. At the moment, most of my work focuses on chemical repellents, but I am also investigating attractants, particularly those present in fruits, which play a critical role in mosquito behavior.
Beyond the laboratory, I enjoy spending time outdoors and practicing macro photography on small flies. My goal is to capture some of their behavior in every shot, but I'm still an amateur. I believe that insects can be appreciated from different angles, and understanding the intricacies of insect behavior and sensory perception is not only scientifically fascinating but also has practical applications in addressing important issues such as disease vector control and ecological conservation.